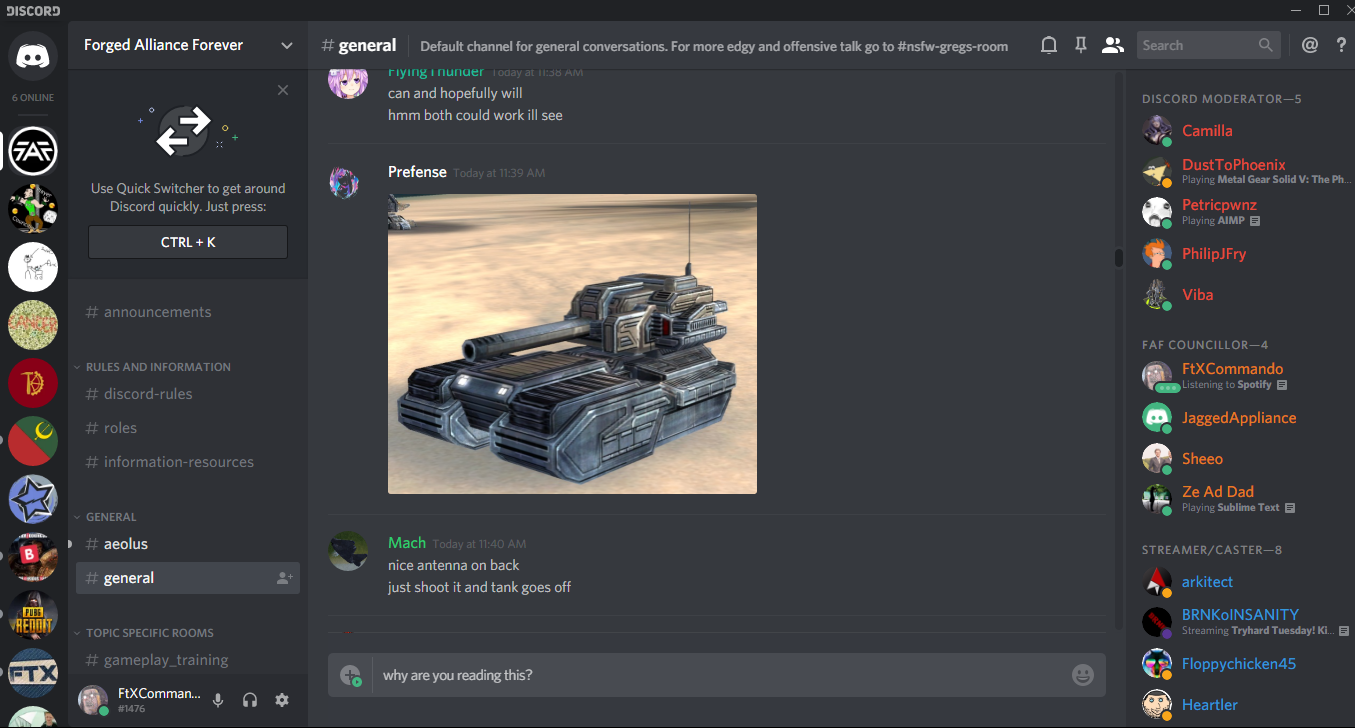 FAF now has a
Discord server that everyone can use to talk with their friends and clan mates!
Discord is a free application for individuals and groups.
It's a regularly updated voice-chat software that is primarily used for communication whilst gaming.
In FAF we use it as an easily available platform for voice communication for you and your buddies during games, and for general supcom things.
Finding interesting Discord Servers is very easy
It's super easy, simply follow this***link*** and you will be taken to an in-browser version of the server. That's it, you are done!
Alternatively you can also download the app here and then click on the above link to have it added to your server list.
It should be noted that you cannot change your name on this server, so its recommended to sign up with your FAF name.
However, an administrator or moderator can change your name for you, if you confirm your identity by pming them in the FAF client
There are several other notable FAF-related discord servers:
The Mapping&Modding (M&M) Discord where the map and mod makers of FAF communicate - Click this link to join!
The Promotions Discord, which was created by a Previos Counilor to Organise a of a team in taking over the peopion fo faf social media and the restuctuer of the replacement of the news page with the new NewsHub. Click this link to join!